Posts for tag: tooth decay
By Gateway Dental Centre, PC
April 16, 2019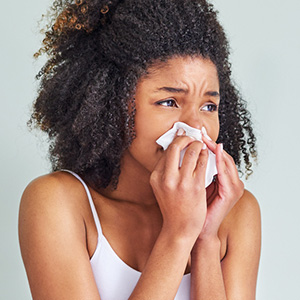 Each year thousands of people develop sinus infections from various causes. But there's one cause for sinusitis that might surprise you—tooth decay.
Tooth decay begins when the acid produced by oral bacteria erodes a tooth's enamel protection to create a small hole or cavity. Left untreated, the infection can move into the inner pulp of the tooth and tiny passageways leading to the roots called root canals. The decay can then infect and break down the structure of the supporting jawbone.
This could affect the sinus cavities, hollow air-filled spaces in the upper portion of the face. The maxillary sinus in particular sits behind the cheek bones just above the upper jaw. Tooth roots, particularly in back teeth, can extend quite near or even poke through the floor of the maxillary sinus.
If decay affects these roots, the bone beneath this floor may begin to break down and allow the bacterial infection to enter the sinus. We call this particular kind of sinus infection maxillary sinusitis of endodontic origin (MSEO), "endodontic" referring to the interior structure of teeth.
While advanced decay can show symptoms like pain or sensitivity with certain hot or cold foods, it's also possible to have it and not know it directly. But a recurring sinus infection could be an indirect indication that the root of your suffering is a deeply decayed tooth. Treating the sinus infection with antibiotics won't cure this underlying dental problem. For that you'll need to see a dentist or an endodontist, a specialist for interior tooth issues.
The most common way to treat deep tooth decay is with root canal therapy. In this procedure, the dentist enters the decayed tooth's pulp (nerve chamber) and root canals and removes the diseased tissue. They will then fill the empty pulp and root canals with a special filling and seal the tooth to prevent future infection. The procedure stops the infection and saves the tooth—and if you have MSEO, it eliminates the cause of the sinus infection.
So, if you're suffering from chronic sinus infections, you might talk with your dentist about the possibility of a tooth infection. A thorough examination might reveal a decayed tooth in need of treatment.
If you would like more information on how dental problems can affect your overall health, please contact us or schedule an appointment for a consultation.
By Gateway Dental Centre, PC
June 06, 2017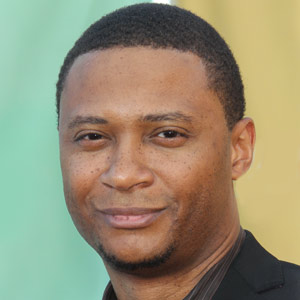 Cavities can happen even before a baby has his first piece of candy. This was the difficult lesson actor David Ramsey of the TV shows Arrow and Dexter learned when his son DJ's teeth were first emerging.
"His first teeth came in weak," Ramsey recalled in a recent interview. "They had brown spots on them and they were brittle." Those brown spots, he said, quickly turned into cavities. How did this happen?
Ramsey said DJ's dentist suspected it had to do with the child's feedings — not what he was being fed but how. DJ was often nursed to sleep, "so there were pools of breast milk that he could go to sleep with in his mouth," Ramsey explained.
While breastfeeding offers an infant many health benefits, problems can occur when the natural sugars in breast milk are left in contact with teeth for long periods.  Sugar feeds decay-causing oral bacteria, and these bacteria in turn release tooth-eroding acids. The softer teeth of a young child are particularly vulnerable to these acids; the end result can be tooth decay.
This condition, technically known as "early child caries," is referred to in laymen's terms as "baby bottle tooth decay." However, it can result from nighttime feedings by bottle or breast. The best way to prevent this problem is to avoid nursing babies to sleep at night once they reach the teething stage; a bottle-fed baby should not be allowed to fall asleep with anything but water in their bottle or "sippy cup."
Here are some other basics of infant dental care that every parent should know:
Wipe your baby's newly emerging teeth with a clean, moist washcloth after feedings.
Brush teeth that have completely grown in with a soft-bristled, child-size toothbrush and a smear of fluoride toothpaste no bigger than a grain of rice.
Start regular dental checkups by the first birthday.
Fortunately, Ramsey reports that his son is doing very well after an extended period of professional dental treatments and parental vigilance.
"It took a number of months, but his teeth are much, much better," he said. "Right now we're still helping him and we're still really on top of the teeth situation."
If you would like more information on dental care for babies and toddlers, please contact us or schedule an appointment for a consultation. You can also learn more by reading the Dear Doctor magazine articles "The Age One Dental Visit" and "Dentistry & Oral Health for Children."
By Gateway Dental Centre, PC
June 01, 2016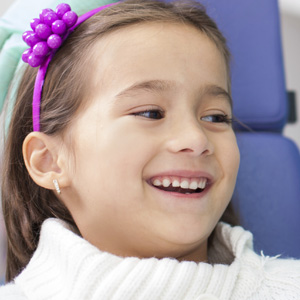 As a parent you're always on the lookout for dangers to your toddler's well-being: sharp corners on furniture, uneven walks or the occasional stomach bug. But a situation could be brewing in their mouth you might not be aware of until it's become a full-blown problem.
The silent danger is tooth decay, which could be developing as early as infancy. Undiagnosed and untreated, it could ultimately cause premature loss of primary ("baby") teeth with adverse effects on the eruption of incoming permanent teeth.
Tooth decay arises from certain strains of mouth bacteria, often passed down from parent to child. These bacteria produce acid as a byproduct after feeding on carbohydrates (especially sugars). The more food available, the more acid they produce. This wreaks havoc on tooth enamel, the teeth's outer protective covering by softening and dissolving its mineral content. This gives decay an opening to infect the interior of a tooth.
Combine inadequate hygiene practices (especially brushing) with poor dietary habits, and you have the conditions for a perfect disease storm in your child's mouth. That's why you should begin oral hygiene as soon as you notice their first teeth. Wiping them with a clean, wet cloth is sufficient in the beginning, but you should start daily brushing (with fluoridated toothpaste to strengthen young enamel) by their first birthday.
You should also practice good dietary habits. For example, avoid giving an infant or toddler a bottle filled with juice, milk or formula to sleep with through the night — the constant sipping bathes the mouth in sugars bacteria feed on. Instead, use plain water. You should also focus on nutrition from the get-go to help build overall good health as well as strong teeth and gums.
As an added measure, begin regular dental visits by their first birthday. A checkup and cleaning every six months will help us detect early tooth decay and lessen its impact. We can also provide sealants and topical fluoride to give added protection against decay.
Catching and treating decay early before it gets too far is the best way to prevent early tooth loss. Your child's future dental health might depend on it.
If you would like more information on your child's dental care, please contact us or schedule an appointment for a consultation. You can also learn more about this topic by reading the Dear Doctor magazine article "Taking the Stress out of Dentistry for Kids."