Posts for: April, 2019
By Gateway Dental Centre, PC
April 16, 2019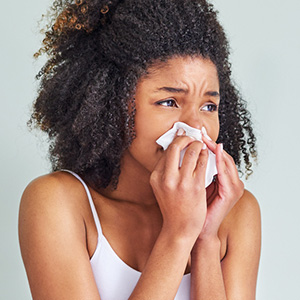 Each year thousands of people develop sinus infections from various causes. But there's one cause for sinusitis that might surprise you—tooth decay.
Tooth decay begins when the acid produced by oral bacteria erodes a tooth's enamel protection to create a small hole or cavity. Left untreated, the infection can move into the inner pulp of the tooth and tiny passageways leading to the roots called root canals. The decay can then infect and break down the structure of the supporting jawbone.
This could affect the sinus cavities, hollow air-filled spaces in the upper portion of the face. The maxillary sinus in particular sits behind the cheek bones just above the upper jaw. Tooth roots, particularly in back teeth, can extend quite near or even poke through the floor of the maxillary sinus.
If decay affects these roots, the bone beneath this floor may begin to break down and allow the bacterial infection to enter the sinus. We call this particular kind of sinus infection maxillary sinusitis of endodontic origin (MSEO), "endodontic" referring to the interior structure of teeth.
While advanced decay can show symptoms like pain or sensitivity with certain hot or cold foods, it's also possible to have it and not know it directly. But a recurring sinus infection could be an indirect indication that the root of your suffering is a deeply decayed tooth. Treating the sinus infection with antibiotics won't cure this underlying dental problem. For that you'll need to see a dentist or an endodontist, a specialist for interior tooth issues.
The most common way to treat deep tooth decay is with root canal therapy. In this procedure, the dentist enters the decayed tooth's pulp (nerve chamber) and root canals and removes the diseased tissue. They will then fill the empty pulp and root canals with a special filling and seal the tooth to prevent future infection. The procedure stops the infection and saves the tooth—and if you have MSEO, it eliminates the cause of the sinus infection.
So, if you're suffering from chronic sinus infections, you might talk with your dentist about the possibility of a tooth infection. A thorough examination might reveal a decayed tooth in need of treatment.
If you would like more information on how dental problems can affect your overall health, please contact us or schedule an appointment for a consultation.
By Gateway Dental Centre, PC
April 06, 2019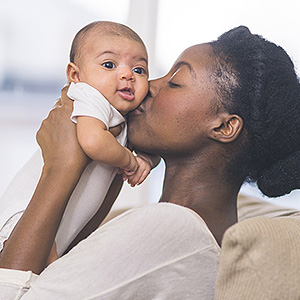 The American Academy of Pediatrics and other healthcare organizations recommend breastfeeding as the best means for infant feeding. While bottle feeding can supply the nutrition necessary for a baby's healthy development, breastfeeding also provides emotional benefits for both baby and mother.
But there might be an obstacle in a baby's mouth that prevents them from getting a good seal on the mother's breast nipple—a small band of tissue called a frenum. This term describes any tissue that connects a soft part of the mouth like the upper lip or tongue to a more rigid structure like the gums or the floor of the mouth, respectively.
Although a normal part of anatomy, frenums that are too short, thick or inelastic can restrict a baby's lip or tongue movement and prevent an adequate seal while nursing. The baby may adjust by chewing rather than sucking on the nipple. Besides a painful experience for the mother, the baby may still not receive an adequate flow of breast milk.
Bottle-feeding is an option since it may be easier for a baby with abnormal frenums to negotiate during nursing. But the problem might also be alleviated with a minor surgical procedure to snip the frenum tissue and allow more freedom of movement.
Often performed in the office, we would first numb the frenum and surrounding area with a topical anesthetic, sometimes accompanied by injection into the frenum if it's abnormally thick. After the numbing takes effect, we gently expose the tissue and cut it with either surgical scissors or a laser, the latter of which may involve less bleeding and discomfort. The baby should be able to nurse right away.
If you wait later to undergo the procedure, the baby may already have developed compensation habits while nursing. It may then be necessary for a lactation consultant to help you and your baby "re-learn" normal nursing behavior. It's much easier, therefore, to attempt this procedure earlier rather than later to avoid extensive re-training.
While there's little risk, frenum procedures are still minor surgery. You should, therefore, discuss your options completely with your dental provider. Treating an abnormal frenum, though, could be the best way to realize the full benefits of breastfeeding.
If you would like more information on treating tongue or lip ties, please contact us or schedule an appointment for a consultation.