Posts for: February, 2019
By Gateway Dental Centre, PC
February 15, 2019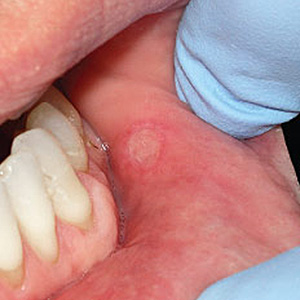 Canker sores, known medically as aphthous ulcers, are fairly common among people. Lasting for about a week or so, these mouth sores are usually more irritating than painful. But about a quarter of the population, especially women, frequently suffer from an acute form that doesn't often respond well to over-the-counter remedies.
A typical canker sore is usually round with a yellow-gray center ringed by a reddened "halo." They can be preceded by tingling or painful sensations at the site a few hours or so before breaking out. Recurrent aphthous stomatitis (RAS) is the more severe form of canker sore, often with outbreaks of multiple painful sores. While the more common sore is usually less than a centimeter in diameter, RAS sores are often much larger.
Canker sores often arise during periods of stress or anxiety, and seem to be connected with eating certain acidic foods like tomato sauce, citrus fruits or spicy dishes. RAS also seems to be related to underlying systemic conditions like vitamin deficiencies, anemia or digestive disorders. Besides managing diet and stress, people with regular canker sores and milder cases of RAS can often find relief with non-prescription numbing agents often found in stores and pharmacies.
For more severe RAS, though, you may need the help of your dentist or physician with treatments like prescription steroids or other medications that come in gel or rinse form or through injections. The goal of any treatment approach is to decrease pain severity and shorten healing times after an outbreak.
While most mouth sores, including RAS, aren't dangerous to your health, you should still take any sore seriously. You should especially seek medical evaluation if a sore doesn't heal after a couple of weeks, if they seem to come more frequently and are more severe, or if you don't seem to ever be without a sore in your mouth. These could indicate a serious underlying problem that needs to be addressed.
One thing's for sure: there are ways to ease your suffering if you have frequent bouts with regular canker sores or even RAS. Talk to your dentist about ways to minimize your discomfort from these irritating mouth sores.
If you would like more information on aphthous ulcers or canker sores, please contact us or schedule an appointment for a consultation. You can also learn more about this topic by reading the Dear Doctor magazine article "Mouth Sores."
By Gateway Dental Centre, PC
February 05, 2019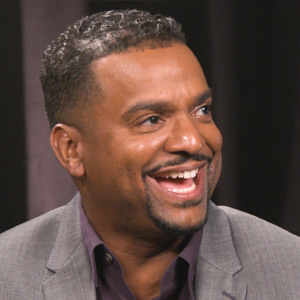 As the host of America's Funniest Home Videos on ABC TV, Alfonso Ribeiro has witnessed plenty of unintentional physical comedy…or, as he puts it in an interview with Dear Doctor–Dentistry & Oral Health magazine, "When people do stuff and you're like, 'Dude, you just hurt yourself for no reason!'" So when he had his own dental dilemma, Alfonso was determined not to let it turn onto an "epic fail."
The television personality was in his thirties when a painful tooth infection flared up. Instead of ignoring the problem, he took care of it by visiting his dentist, who recommended a root canal procedure. "It's not like you wake up and go, 'Yay, I'm going to have my root canal today!'" he joked. "But once it's done, you couldn't be happier because the pain is gone and you're just smiling because you're no longer in pain!"
Alfonso's experience echoes that of many other people. The root canal procedure is designed to save an infected tooth that otherwise would probably be lost. The infection may start when harmful bacteria from the mouth create a small hole (called a cavity) in the tooth's surface. If left untreated, the decay bacteria continue to eat away at the tooth's structure. Eventually, they can reach the soft pulp tissue, which extends through branching spaces deep inside the tooth called root canals.
Once infection gets a foothold there, it's time for root canal treatment! In this procedure, the area is first numbed; next, a small hole is made in the tooth to give access to the pulp, which contains nerves and blood vessels. The diseased tissue is then carefully removed with tiny instruments, and the canals are disinfected to prevent bacteria from spreading. Finally, the tooth is sealed up to prevent re-infection. Following treatment, a crown (cap) is usually required to restore the tooth's full function and appearance.
Root canal treatment sometimes gets a bad rap from people who are unfamiliar with it, or have come across misinformation on the internet. The truth is, a root canal doesn't cause pain: It relieves pain! The alternatives—having the tooth pulled or leaving the infection untreated—are often much worse.
Having a tooth extracted and replaced can be costly and time consuming…yet a missing tooth that isn't replaced can cause problems for your oral health, nutrition and self-esteem. And an untreated infection doesn't just go away on its own—it continues to smolder in your body, potentially causing serious problems. So if you need a root canal, don't delay!
If you would like additional information on root canal treatment, please contact us or schedule a consultation. You can learn more by reading the Dear Doctor magazine articles "A Step-By-Step Guide to Root Canal Treatment" and "Root Canal Treatment: What You Need to Know."