Posts for: February, 2018
By Gateway Dental Centre, PC
February 17, 2018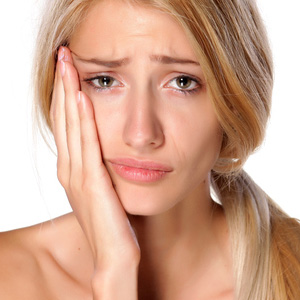 Tooth decay is one of the most common diseases in the world, nearly as prevalent as the common cold. It's also one of the two major dental diseases—the other being periodontal (gum) disease—most responsible for tooth and bone loss.
Tooth decay begins with high levels of acid, the byproduct of oral bacteria feeding on food remnants like sugar. Acid can erode tooth enamel, leading to a cavity that will require removal of decayed material around it and then a filling.
Sometimes, though, decay can spread deeper into the tooth reaching all the way to its core: the pulp with its bundle of nerves and blood vessels. From there it can travel through the root canals to the bone. The continuing damage could eventually lead to the loss of the infected tooth.
If decay reaches the tooth interior, the best course of action is usually a root canal treatment. In this procedure we access the pulp through the crown, the visible part of the tooth, to remove all of the diseased and dead tissue in the pulp chamber.
We then reshape it and the root canals to receive a filling. The filling is normally a substance called gutta percha that's easily manipulated to conform to the shape of the root canals and pulp chamber. After filling we seal the access hole and later cap the tooth with a crown to protect it from re-infection.
Root canal treatments have literally saved millions of teeth. Unfortunately, they've gained an undeserved reputation for pain. But root canals don't cause pain—they relieve the pain caused by tooth decay. More importantly, your tooth can gain a new lease on life.
But we'll need to act promptly. If you experience any kind of tooth pain (even if it goes away) you should see us as soon as possible for an examination. Depending on the level of decay and the type of tooth involved, we may be able to perform the procedure in our office. Some cases, though, may have complications that require the skills, procedures and equipment of an endodontist, a specialist in root canal treatment.
So, don't delay and allow tooth decay to go too far. Your tooth's survival could hang in the balance.
If you would like more information on tooth decay treatment, please contact us or schedule an appointment for a consultation. You can also learn more about this topic by reading the Dear Doctor article "Root Canal Treatment: What You Need to Know."
By Gateway Dental Centre, PC
February 02, 2018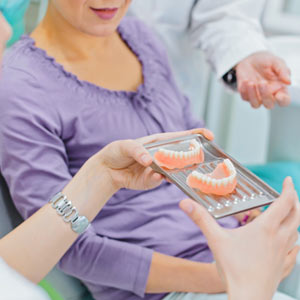 Twenty-six percent of American adults between 65 and 74 have lost all their teeth to dental disease. This isn't an appearance problem only—lack of teeth can also harm nutrition and physical well-being.
Fortunately, we have advanced restorative options that can effectively replace missing teeth. Of these, there's a tried and true one that's both affordable and effective: removable dentures.
Dentures are simple in design: a plastic or resin base, colored with a pinkish-red hue to resemble gums to which we attach prosthetic (false) teeth. But while the design concept isn't complicated, the process for creating and fitting them can be quite involved: they must conform to an individual patient's jaws and facial structure if they're going to appear natural.
If you're considering dentures, here's some of what it will take to achieve a successful outcome.
Positioning the teeth. The position of the prosthetic teeth on the base greatly determines how natural they'll appear and how well they'll function. So, we'll need to plan tooth placement beforehand based on your facial and jaw structures, as well as photos taken of you before tooth loss. We'll also consider how large the teeth should be, how far to place them forward or back from the lips, and whether to include "imperfections" from your old look that you see as part of your appearance.
Simulating the gums. While the teeth are your smile's stars, the gums are the supporting cast. It's important that we create a denture base that attractively frames the teeth by determining how much of the gums show when you smile, or adding color and even textures to better resemble gum tissue. We can also add ridges behind the upper teeth to support speech.
Balancing the bite. Upper and lower dentures don't operate in and of themselves—they must work cooperatively and efficiently with each other during eating or speaking. So while appearance matters, the bite's bite adjustment or balance might matter more. That's why we place a lot of attention into balancing and adjusting the bite after you receive your dentures to make sure you're comfortable.
This is a detailed process that we may need to revisit from time to time to make sure your dentures' fit remains tight and comfortable. Even so, modern advances in this traditional restoration continue to make them a solid choice for total tooth loss.
If you would like more information on denture restorations, please contact us or schedule an appointment for a consultation. You can also learn more about this topic by reading the Dear Doctor article "Removable Dentures."