Posts for: February, 2016
By Gateway Dental Centre, PC
February 24, 2016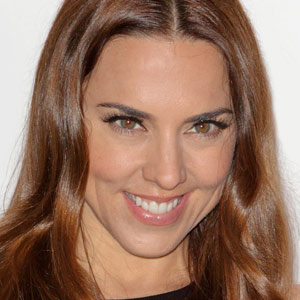 As a member of the best-selling pop group Spice Girls, Mel C (AKA Sporty Spice) enjoyed her share of musical superstardom. At the band's peak in the Nineties, the young singer's signature look featured baggy sweatpants, an assortment of tattoos, a nose stud and a gold-capped incisor, front and center in her mouth. Today, Melanie Chisholm is still singing — but now she's a mom, an amateur triathlete… and that gold tooth is just a memory. Not only that, her smile looks more evenly spaced and whiter than it did when she was referred to as the "tomboy" of the group.
What happened? In our view, it all boils down to changing tastes — plus a little bit of help from dental professionals. As the "wannabe" singer proves, there's no single standard when it comes to making your teeth look their best. Your own look is unique to you — and your smile can reflect that individuality.
For example, crowns (caps) are substantial coverings that may be placed on teeth when they are being restored. They are available in three types: gold, all-porcelain, or porcelain-fused-to-metal. The latter two are tooth-colored, while the gold is — well, shiny like gold bling. Which one is right for you? In many cases, it's your choice.
Likewise, dental veneers — wafer-thin shells that can correct cosmetic issues by covering the surface of your teeth — can be made in a variety of shades. Their hues may range from natural ivory to Hollywood white, and everything in between. What's the best color for you? Only you can say.
Some people opt for a "smile makeover" that uses small irregularities in the spacing and color of teeth to create a more "natural" look. Other folks want a perfectly even, brilliant white smile that dazzles the eye. Still others are looking to match or restore the smile they once had — perhaps even re-creating a signature gap between the teeth. As long as there are no other dental issues involved, the choice is yours.
So if you're unhappy with your smile — or if you feel it doesn't reflect the person you "wannabe" — why not talk to us about a smile makeover? Just call our office to schedule a consultation. You can learn more about this topic in the Dear Doctor magazine articles "Beautiful Smiles by Design" and "The Impact of a Smile Makeover."
By Gateway Dental Centre, PC
February 09, 2016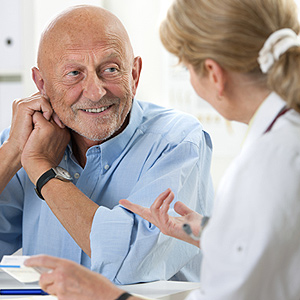 Most of us think of insurance as a means to protect us and our families from unforeseen loss. While that's the general definition, some insurance plans — like dental — don't quite work that way.
The typical dental plan actually works more like a discount coupon for dental services. Most are part of an employer-based benefit package and usually "fee-for-service": the insurance company pays for part or sometimes the entire bill after your dental visit based on a fee schedule laid out in the policy.
A plan's benefits depend on what the insurer offers to cover and what level of coverage your employer (or you) are willing to pay for. Typically, the more items covered under the policy, the higher the premium. Any deductibles (the amount you must pay out of pocket before receiving any plan benefits) can also affect the premium — the lower the deductible, the higher the premium.
The benefits may also be limited due to what a patient's dentist charges for services. Most insurers pay benefits based on what they determine to be the "usual, customary and reasonable" (UCR) fee for a particular service. The dentist's fees are most often higher, however, resulting in the patient paying a higher percentage of the bill.
Still, a dental plan can work to your financial advantage, especially if it's employer-based with premiums paid by your employer. It may not be advantageous, however, if you're paying the premiums. For example, a person without insurance might spend on average $200 a year for basic dental care (mostly preventative — checkups and cleanings), while a person with insurance may have those expenses covered, but are paying yearly premiums of $500 or more for the plan.
You should also consider one other factor: our first priority as dentists is to pursue the best course of treatment for your particular dental needs, which may not always align with what your policy covers. At the same time, we understand the limitations you may be under with your plan — we work in this world every day. We'll certainly assist you in navigating the insurance waters to achieve the best care for what you can afford.
If you would like more information on dental insurance and other financial arrangements, please contact us or schedule an appointment for a consultation. You can also learn more about this topic by reading the Dear Doctor magazine article "Dental Insurance 101."