Posts for: August, 2015
By Gateway Dental Centre, PC
August 27, 2015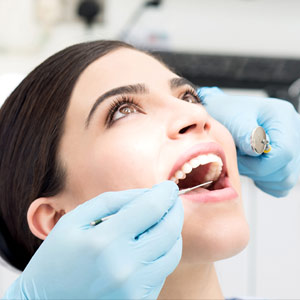 Dental cleanings are an important part of regular dental office visits. Performed by a dental hygienist or dentist, cleanings serve two purposes: to remove bacterial plaque and calculus (hardened deposits of plaque) from tooth surfaces missed during daily brushing and flossing; and to remove stains that can dull your smile.
There are different degrees of cleaning, including root planing that removes plaque and calculus deep below the gum line, usually for patients affected by periodontal (gum) disease. For patients in good oral health, the basic cleaning approach is known as prophylaxis, a term derived from the Greek for guarding or preventing beforehand. The techniques used in a prophylaxis remove both "coronal" (tooth surfaces visible above the gum line) plaque and staining, providing both therapeutic and cosmetic benefits.
A typical prophylaxis includes a procedure known as scaling. Hygienists use special instruments known as scalers to remove plaque and calculus by hand, or an ultrasonic device that vibrates plaque loose and is flushed away with water. The procedure removes that rough coating you often feel as you rub your tongue against your teeth, leaving the tooth surfaces feeling smooth.
Tooth polishing is a subsequent procedure to scaling that also removes plaque and surface stains. Polishing is carried out with a motorized instrument with a rubber cup in which a polishing (or "prophy") paste is contained. The hygienist moves the rapidly rotating cup filled with the paste over the tooth surface to remove plaque and stains. The end result is a highly smooth surface and a much shinier appearance.
People with dental insurance plans are often concerned tooth polishing may be viewed strictly as a cosmetic procedure, and thus not fully qualify for benefits. This should not be the case if coded properly: tooth polishing is part of the overall prophylaxis to remove plaque and staining. The primary purpose is therapeutic and preventive; the cosmetic effect is a by-product. Most dental plans will cover one or two prophylaxes (scaling and tooth polishing) a year, but there are variations so individuals should check their plans.
If you would like more information on dental cleaning, please contact us or schedule an appointment for a consultation. You can also learn more about this topic by reading the Dear Doctor magazine article "Tooth Polishing."
By Gateway Dental Centre, PC
August 12, 2015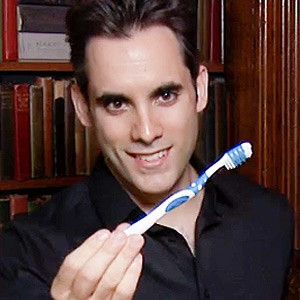 Magician Michel Grandinetti can levitate a 500-pound motorcycle, melt into a 7-foot-tall wall of solid steel, and make borrowed rings vanish and reappear baked inside bread. Yet the master illusionist admits to being in awe of the magic that dentists perform when it comes to transforming smiles. In fact, he told an interviewer that it's "way more important magic than walking through a steel wall because you're affecting people's health… people's confidence, and you're really allowing people to… feel good about themselves."
Michael speaks from experience. As a teenager, his own smile was enhanced through orthodontic treatment. Considering the career path he chose for himself — performing for multitudes both live and on TV — he calls wearing an orthodontic device (braces) to align his crooked teeth "life-changing." He relies on his welcoming, slightly mischievous smile to welcome audiences and make the initial human connection.
A beautiful smile is definitely an asset regardless of whether you're performing for thousands, passing another individual on a sidewalk or even, research suggests, interviewing for a job. Like Michael, however, some of us need a little help creating ours. If something about your teeth or gums is making you self-conscious and preventing you from smiling as broadly as you could be, we have plenty of solutions up our sleeve. Some of the most popular include:
Tooth Whitening. Professional whitening in the dental office achieves faster results than doing it yourself at home, but either approach can noticeably brighten your smile.
Bonding. A tooth-colored composite resin can be bonded to a tooth to replace missing tooth structure, such a chip.
Veneers. This is a hard, thin shell of tooth-colored material bonded to the front surface of a tooth to change its color, shape, size and/or length; mask dental imperfections like stains, cracks, or chips, and compensating for excessive gum tissue.
Crowns. Sometimes too much of a tooth is lost due to decay or trauma to support a veneer. Instead, capping it with a natural-looking porcelain crown can achieve the same types of improvements. A crown covers the entire tooth replacing more of its natural structure than a veneer does.
If you would like more information about ways in which you can transform your smile, please contact us or schedule an appointment for a consultation. You can also learn more about the techniques mentioned above by reading the Dear Doctor magazine articles "Teeth Whitening," "Repairing Chipped Teeth," and "Porcelain Crowns & Veneers."